Lenten
April 7, 2021 12:00am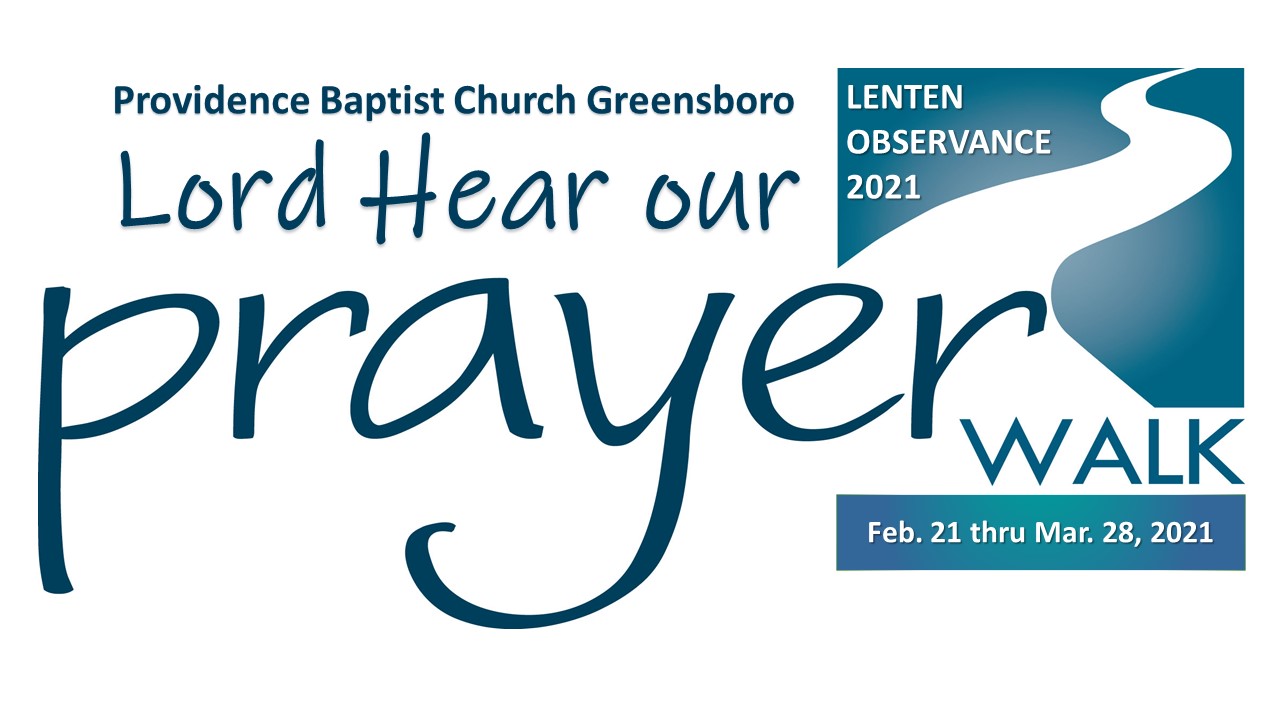 "HEAR OUR PRAYER, O LORD" Celebrating Lent through prayer and fellowship for renewal of our faith.
Join us each Sunday February 21 thru March 28 at 2:00 pm in the Providence Baptist Church east Parking Lot for corporate prayer and meditation.
If you are unable to join us in person, please pause each Sunday wherever you are at 2:00pm.
Weekly Scripture Readings:
February 21st - Psalm 122:1-9
February 28th - Exodus 3:7-8
March 7th - Psalm 20:1-7
March 14th - Psalm 61: 1-4
March 21st - John 15:4; 7-8
March 28th - Revelation 3:20