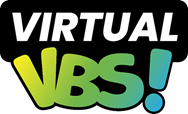 It's that time of year again — time for Vacation Bible School (VBS)! VBS will be a bit different this year. The Providence Baptist Church family is committed to doing what we can to help us all to remain safe. Therefore, we are using technology to bring VBS to you. VBS will not be held at the church; instead, we are hosting VBS using Zoom. So join us online as we learn more about Jesus together. See the tables below for details about using Zoom to log in.
Please note that the first table provides links to the online rooms you will use Monday – Thursday. All VBS students and teachers will visit the same online room on Friday for our celebration. The link to that room is in the second table.
Zoom Meeting Rooms
June 22-26, 2020
10:00 a.m. – 12:00 Noon


Monday, June 22 – Thursday, June 25

Friday, June 26 – Celebration!!!